WORKSHOP 1
Material Spotlight: Chitenge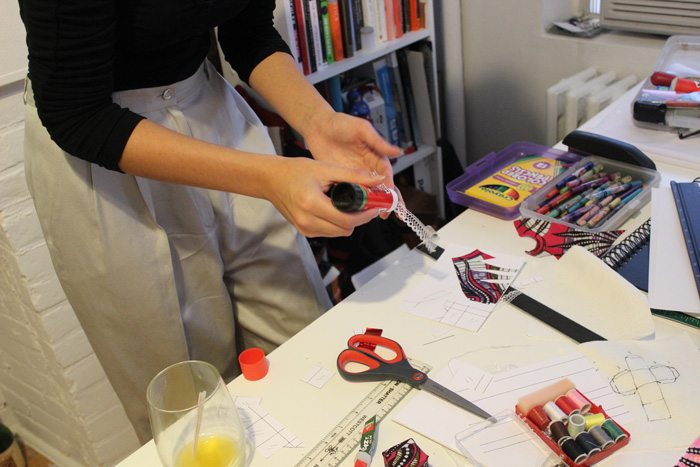 The first workshop took place on October 16th 2016 in New York and had five artists in attendance. The material spotlight for this workshop was Chitenge. This waxed cotton fabric comes in various patterns and is popular throughout the Africa region. Chitenges are commonly used as fabric for clothing, wrapped around the waist, as well as to carry a child - or 'kupapa' as it is called in Nyanja, one of the main languages spoken in Zambia.

The attendees were given materials and tools and were open to create their own pieces. The finished products ranged from mixed media collages to 3D sculptures and head wraps.

Adding to the experience, the attendees were provided with two popular Zambian snacks. The first is biltong, which is a dried beef snack. They also enjoyed vitumbuwa, or fritters, that were made following my grandmother's recipe. Both snacks were devoured by the end of the workshop!